In the process of searching for suitable outside lawyers, clients could save time and efforts by targeting right channels. The following is the common ways of finding a lawyers.
1. Referrals. This is the traditional way of developing the initial list is for an in-house attorney by contacting colleagues who also work in the legal field and ask for their recommendations.
2. Direct Contact. In addition to or instead of the above methods, it may be productive to contact candidate firms directly with specific questions. If this approach is used, be precise in your questioning in order to avoid misinterpretations by the firms.
3. In-House Information. Often, companies have already used firms or lawyers before. Review the firms the company has engaged and discuss the experience of using these firms with members of the legal department who were responsible for the matters involved in the representation.
4. Websites. It is the most efficient way to search for lawyer by using the Internet and other electronic research tools. Most law firms now have a Web page that gives detailed information about their attorneys and expertise in certain legal fields.
5. Professional organizations. There are many organizations that do actually endorse lawyers. International and National organizations include, IBA and IPBA for international lawyer; Legal500, AsiaLegalBusiness, AsiaLaw for Asia Countries; Chambers & Partners, Super Lawyers® and Best Lawyers® for U.S. Many general legal publications sponsor annual lists of recommended lawyers. Clients should be aware that the selection process for these lists of recommended lawyers are not the same and, therefore, the credibility of the recommendations differ. A client should investigate an organization's selection process and seek opinions of peers before relying on these lists.
6. News and Journal Articles. Lawyers often appears on news articles and journal articles. If the article is about the field of law in which you are interested, the firm may be worth considering. Looking at articles in legal periodicals may be more helpful for finding firms qualified for providing other legal services. Law review articles on topics closely related to the services you need can also provide useful references to law firms that are qualified in the area. Searches of law review articles containing key words that are unique to the particular field will provide the names of authors and their law firms that have experience in the field you desire.
7. Legal Seminars and Workshop. Seminars and workshops in a particular field are an exceptionally good resource for potential law firms in that field. In addition to finding firms with at least one member who works in the area of interest, you are able to see them in action. Usually, after the seminar or between presentations, you can talk with the presenters and find out more about their experience in the field. The handout materials may reference other firms or people who work in the field.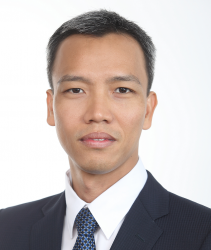 Latest posts by Bui Tien Long (Rudy)
(see all)