Before bills, draft law turn into laws and become legally effective, it should seek out public opinion and bring about a lot of public debates. Some interested groups would be adversely affected, the other would more benefit from it. Law and policy makers are to keep interest of the affected groups balanced and drive the society they live in as a whole toward the one direction.
What is lobbying?
Lobbying essentially is advocacy, which includes efforts to impact legislative or regulatory processes by providing relevant information and support by appropriate means. Definitions of "lobbying" vary significantly in different jurisdictions, for example, U.S Congress has not adopted a single definition of lobbying that applies to all statutes and regulations.
In most jurisdiction, lobbyists have play a significant role of an unceasing complicated system of laws and regulations, which is one of the means by which associations, corporations, labor unions, and other interest groups convey information to law-makers.
Goals of lobbying
Lobbying consists of the ability to present and demonstrate that all legislative or regulatory initiatives regardless of how they will adversely impact some segment of society or interested groups, while legislators and policymakers are to decide whether that impact is appropriate. In addition, lobbying helps educates and provides valuable information on the impact of legislation, and end up advocating new or changed legislation.
One of the best examples to AMCHAM and EUROCHAM has actively engaged in legislation process by giving comments on drafts law (bills) in many years, hoping to enhance country legislation and support their corporate communities. Practicing lawyers are also active in making recommendations and proposal for changes/amendment to applicable laws.
In the short run, the lobbying efforts are to enactment, amendment, or repeal of targeted legislation, or may be focused on the inclusion, change, or repeal of very limited language in a larger body of statutory provisions.
In the long run, the goal of the lobbying effort purports to maintain a favorable legislative and regulatory environment for the client's industry, including (i) keeping the interests of the company or industry before the key legislators and regulators, (ii) maintaining the lines of communications with important legislative and regulatory actors, (iii) and increasing their level of understanding of the issues important to the company or industry as a whole.
Role of inside and outside counsels
It is the role of in-house counsel, together with key company executives, to identify the objective of lobbying activities. Depending upon the issues, inside counsel may wish to engage outside counsel to advise regarding how to best achieve the objective, as well as to help evaluate the broader statutory or regulatory consequences of achieving the objective.
For large companies, inside counsel may devote substantial time to creating and maintaining the relationships necessary for an effective long-term lobbying effort or may simply coordinate with a full-time government affairs department. For small companies, it may be more cost-effective to retain outside counsel for this effort or to work through a trade association. In both cases, inside counsel retains the key role of identifying and communicating the company's needs.
Lobbying risks
Lobbying is a professional work that also implicates inherent risks. There are three types of lobbying risks that must constantly be monitored.
a) issues risk that involves potential unforeseen negative reaction to the position or the underlying issue being advocated;
b) personality risk that involves a negative reaction to the person or firm carrying out the lobbying strategy; and
c) organization risks that involves a negative reaction to the company or entity—such as a trade association—behind the lobbying strategy.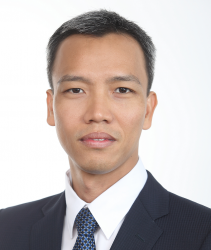 Latest posts by Bui Tien Long (Rudy)
(see all)