On 17th June, 2020, The National Assembly passed the Law on Investment, effective as of 2021, addressing notable changes to attract high-quality foreign investment over the next decades and bring forward a more favorable investment climate
This Amendment to Law on Investment in Vietnam is to abolish twelve conditional business investment lines, to add six new business, and to prohibit debt collection services.
1. Inclusion of six new conditional business lines:
There are six new conditional business lines, including:
+ data center service business;
+ import press distribution service business;
+ fishing vessel registry;
+ electronic identification and authentication services; and
+ train and foster crew members of fishing ships and provide architectural services.
Thus, Vietnam currently has 236 conditional investment and business sectors.
2. Special investment incentives
The level of incentives and exclusive preferential investment shall be adopted to encourage certain investment projects that affects significantly social and economics, including:
a) New investment project or expanse of Research and Development Centers (R&D), innovation centers that is at least VND 6.000 billion; national innovation center established under the decision of Prime Minister;
b) Investment projects in the business lines given special investment incentives are at least VND 30.000 billion, implementing disbursement of at least 10.000 billion within 03 years;
c) Other investment projects that impacts on social and economics under the decision of Prime Ministry.
At the same time, the new amendment to Law on Investment does not require foreign investors to have an investment project and grant an investment registration certificate before establishing an innovative start-up enterprise and an innovative start-up investment fund.
The Clause 3 of Article 20 prescribes special level of investment incentives, the incentives increase up to 50% of the highest level of incentives according to the laws of Vietnam, leading more favorable expanse of incentives for the laws of tax and the laws of land.
3. Security for project performance
An escrow deposit or a bank guarantee must be provided by the investor as security for performance of the landed project that is allocated, leased out or granted permits by the State for conversion of the land use purpose.
4. Principles for application of investment incentives
Application of investment incentives with respect to a project or entity must be implemented on the basis of the project implementation result of the investor. Further, if the investment project satisfies conditions for enjoying different investment incentive rates, then the highest investment incentive rate will be applied.
5. Investment consultation procedures of the Ministry of Foreign Affairs
The new amended law added regulations on consultation procedures of the Ministry of Foreign Affairs for investment projects in countries and territories that are at war, civil war, and political instability; countries and territories for which Vietnam has not established diplomatic relations; countries and territories to which Vietnam has not signed free trade agreements, agreements on investment encouragement and protection.
According to calculations by the drafting agency, the new amended law will help businesses cut 168.4 billion dong of annual compliance costs.
6. M&A Approval
M&A approval must be obtained by foreign investors before contributing capital, purchasing shares or part of capital contribution in an economic organization operating in conditional business investment industries applicable to foreign investors if such contribution or purchase causes an increase of the ownership ratio of the foreign investors.
Further, M&A approval must also be obtained by foreign investors before contributing capital, purchasing shares or part of capital contribution in an economic organization using the land area on island and commune, ward, township, boundary, coastal area or other areas affecting defence and security.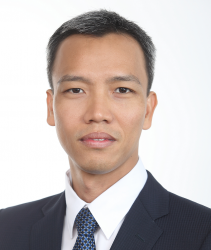 Latest posts by Bui Tien Long (Rudy)
(see all)