Along with the development of the digital technology era, internet lending has become more and more popular by bringing more benefits to borrowers and lenders. However, this activity also raises many potential risks for the parties.
1. The situation of Internet Lending
Financial technology ("Fintech") is a term used to refer to the application and combination of technological innovation into financial activities and services. In which, the business line of financial service, in particular lending activity based on technology platforms ("Internet Lending") has been constantly changing to keep up with the change of information technology that is occurring every hour and every day.
In terms of benefits, the Fintech has contributed significantly to bringing financial services to customers and consumers; reducing the incurred costs; improving the transparency and efficiency, facilitating the control, management, etc. The provision of technology-based financial services has now become an inevitable trend not only in Vietnam but also other countries around the world.
P2P Model
At website address of Tima.vn ("Tima") of Tima Group Joint Stock Company, with just a few simple steps such as registering a loan, connecting with lender, approving loan and receiving the result, the user is able to quickly access loans ranging from VND2,000,000 or VND3,000,000 to VND30,000,000, even up to VND100,000,000 depending on the documents, loan and credit forms approved.
Or at website of Moneybank.vn ("Moneybank") of Digital Service Platform Company Limited is a subsidiary of Silkway Ventures Consumer Financial Group in Singapore, which is introduced to provide small consumer loans 24/24, with its experience in financial technology in Vietnam, Moneybank.vn will "eliminate all the complicated procedures and restrictions of traditional lending, bringing the loans to users as quickly as possible without mortgage".
In general, models such as Tima, Moneybank and some other internet lending companies such as SHA, Lendbiz … all operate on the model of "Peer to peer lending" ("P2P"), P2P is a model through the online services business model to connect the investor (Lender) with the individual and business that need the loan, collectively referred to as consumers (Borrower).
"Many people compare this to the loan form of Uber and Grab style. Put simply, this is a method of connecting capital holders and those who need capital through a new online platform without going through banks. People who are good with money enjoy higher interest rate than the bank, borrower who is difficult to meet the bank's lending criteria may be accepted for loan."
Although this model has appeared in many countries around the world such as the United Kingdom, the United States, China … and thanks to the application of the benefits of electronic information technology to financial activities, this P2P model has attracted many consumers and investors, but it also has many potential risks when applied in Vietnam.
2. Legal framework of Internet lending
2.1. Legal framework for Internet Lending
Lending means a form of credit extension under which the lender gives or commits to give the borrower a sum of money for use for a specific purpose in a certain period as agreed upon on the principle of payment of both principal and interest.
Lending is one of the specific banking operations, belonging to the professional operations of credit institutions including banks, non-bank credit institutions, microfinance institutions and people's credit funds. The law stipulates that only organizations that meet the conditions under Law on Credit Institutions and relevant laws and regulations and are granted Operation License by the State Bank of Vietnam are allowed to provide lending activity.
Accordingly, because lending is a banking activity, only if the organizations that (i) meet the conditions prescribed by the laws; and (ii) and must be granted the Operation License by the State Bank of Vietnam, such organizations are allowed to operate lending activity.
2.2. Internet Lending
As analyzed, lending is one of the specific activities of credit institutions. In addition to the conditions for providing the above lending activity, those organizations when providing lending activity on the internet environment or "Internet lending" need to meet other regulations on the management, provision, and use of internet services and online information, regulations on safety and security for the internet banking service provision; regulations on e-transactions in banking service; and other relevant specialized banking laws.
2.3. P2P Lending Activity
Under the applicable laws of Vietnam, only credit institutions are allowed to mobilize and lend capital. However, for the P2P model, there is no specific legal framework to regulate this model and activity in practice.
Facing the situation that many P2P model companies appeared in Vietnam, Mr. Pham Tien Dung, Head of Settlement Systems Department of the State Bank of Vietnam (SBV) admitted that SBV has recognized this situation and is having a research project "When completing the Project, we will report to SBV to make an appropriate management plan", Mr. Dung affirmed. Accordingly, it can be seen that this is a new channel to access capital, helping customers "below standard" to have opportunities to borrow funds. In parallel with the research and development of the SBV project, it can be seen that the P2P model is a model that will continuously develop to meet the trend and market against the economy backdrop.
3. The Investor and consumer should be cautious when participating in Internet lending
For the Investor (Lender)
The Investor should be aware that this is not a "deposit channel" but a business investment activity, as a business investment activity, it will always bring potential risks to the investor. Because most of the service-providing organizations under the P2P model are not credit institution, have no function of taking deposits, lending or raising capital under Operation License issued by SVB. It operates only with the business lines auxiliary to financial service, financial consultancy activities… etc. When a dispute arises, the investors lose money or are not paid, it is difficult to determine the responsibilities of related parties, especially in the absence of a legal framework for the P2P model.
For the consumer (Borrower)
In the context that P2P activities do not have a specific legal framework, there have been "variables" in the market to take advantage of this model to disguise black credit or deceive customers and consumers. Consumer who is borrower should pay close attention to issues such as loan interest rates, payment duration, the operation terms of service provider, the attached service costs, etc. to protect their legal rights and interests.
While waiting for the SBV to issue a proposal and the legal framework, the Investors and consumers are recommended to take measures to protect themselves, choose investment channels or reputable service providers to minimize risks.
Conclusion
Individuals and organizations should consider and be cautious in engaging in online lending activities in the context that there is no complete legal framework for this activity. Before performing these transactions, individuals and organizations should consult financial and legal advisors to protect their rights and minimize potential risks.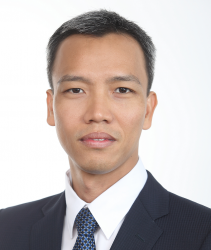 Latest posts by Bui Tien Long (Rudy)
(see all)