Hiring outside lawyers to do legal work in a company or even in law firm (whom is called a contract lawyer) becomes necessary to handle an overflow of work in terms of cost-effectiveness and staffing policy.
As usual, when a law firm or corporation has an overflow of work, they would turn to aid of a lawyer able to absorb the overflow of work. This lawyer was not an employee of the organization, they instead would work on a particular project or overflow of work as an independent contractor, until the work was completed. The lawyer will be compensated on an hourly or project basis. This informal arrangement called contract lawyers served two purposes: the organization's work was completed in a timely manner at a reasonable rate, and the lawyer received compensation for his work and obtained additional work experience.
Who are contract lawyers?
Contract lawyers can possess credentials usually found at top national law firms or major corporations. Other attorneys who seek contract work may not have the credentials or experience that enables them to readily secure full-time legal employment. To these reasons alone, contract lawyers attracts potential people equipped with different law background:
a) recent law school graduates;
b) semi-retired attorneys;
c) retired judges, government lawyers, and in-house counsel;
d) lawyers in transition;
e) solo or small-firm practitioners;
f) parents wanting more time with their families;
g) lawyers wanting shorter work hours; or
h) lawyers looking to pursue other, non-legal, interests.
Small firms and solo practitioners have used contract attorney arrangements for some special reasons. They frequently have enlisted the aid of each other, or each other's associates, depending on who was busy and who was not, or on who had the particular expertise for a matter. Some agencies which are typically run by attorneys are designed to provide contract lawyers to law firms and legal departments of corporations. These agencies treated the contract attorneys as either independent contractors or as their employees, and the attorneys were to the retaining organization either independent contractors or their employees.
As a layer between in-house counsel and law firms, it is widely used to supplement law firm staffing. By engaging contract attorneys on a project or hourly basis, law firms and corporations have the flexibility to increase staff as needed to perform at top efficiency during peak work periods, while avoiding the costs of continued employee salaries, taxes, and benefits—or severance and related costs associated with terminating employees.
Why contract lawyers are needed?
Use of contract lawyers has been proved cost-effective business strategy in legal market, which benefits both sides, lawyers and organizations. The following is a list of reasons for use of contract lawyers:
a) economic cycles;
b) cyclical staffing and workload demands;
c) necessity of a new position;
d) retention of work in-house;
e) cost-effectiveness;
f) specific expertise;
g) dedication to one project ;
h) head-count and outside counsel budget restrictions; and
i) document review projects (organization, coding, indexing, and review of many thousands of documents, especially in mergers, acquisitions, and in major litigation)
Employee or independent contractor
It is difficult to determine where contract lawyer is an employee or an independent contractor under employment law, lawyer law and commercial law (agency law). There is no bright-line test that are available for the application of numerous factors to complex employment situations.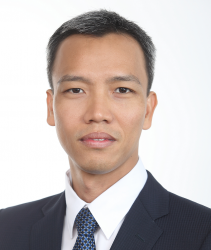 Latest posts by Bui Tien Long (Rudy)
(see all)