Not many homebuyers find retaining lawyers in residential real estate transactions fairly necessary to avoid potential risks. Unless you know well and keep things under control, otherwise having lawyers advice and assist in executing buy-sell of real estates are strongly recommended.
According to the Global Competitiveness Report 2015–2016, policy instability, government bureaucracy, corruption, and access to finance are the most problematic factors facing foreign investors (institutions and individuals) who are investing in the real estate sector in Vietnam. In addition, land/house information disclosure is still limited foreigners, even to local Vietnamese.[1] The World Bank reported that 80% of claims is related to real estate disputes.[2] The People's Supreme Court of Vietnam has announced that four out of six recognized precedents are related to real estate disputes. [3] Taking a precautionary approach of investing in real estate in Vietnam is a smart thing to do in any circumstances, whether it is a simple or complicated real estate transactions.
Real estate transactions consist of residential and commercial real transactions. The major principal participants in the residential real estate transaction are sellers and purchasers. The other participants, including lawyers, real estate brokers, financial institutions as lenders, are present only to assist them in the purchase and sale of the property. To most sellers and purchasers, this transaction is the major investment of their lifetime. Very often, these principal participants begin and complete the transaction without proper legal representation and even without an understanding of the process or the ramification thereof.
As to the role of counsel in the residential real estate transaction, taking the New Jersey Supreme Court's approach [4], affirming that the practice of conducting residential closings without the presence of attorneys for the seller and purchaser in parts of New Jersey did constitute the unauthorized practice of law and the general risk involved by failing to have separate legal representation. The court further noted that "The Court strongly believes that both parties should retain counsel for their own protection and that the savings in lawyers' fees are not worth the risks involved in proceeding without counsel……We believe that parties to the sale of a family home, both seller and buyer, would be better served if each were represented by counsel from the beginning to the end of the transaction, from contract signing through closing."
Whether you like it or not, getting a better deal with a lawyer than getting "no deal" involving a lot of legal risks at the end.
[1] http://www.worldbank.org/en/country/vietnam/publication/vietnam-land-transparency-study
[2] http://dantri.com.vn/kinh-doanh/tranh-chap-dat-dai-chiem-80-tong-so-khieu-nai-1408547861.htm
[3] https://baomoi.com/an-le-dat-dai-chiem-so-luong-lon/c/25160956.epi
[4] In re Opinion No. 26 of Committee on Unauthorized Practice of Law, 139 N.J. 323, 654 A.2d 1344 (1995)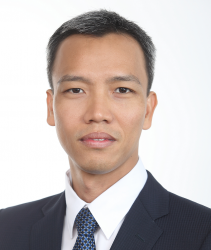 Latest posts by Bui Tien Long (Rudy)
(see all)