A law practitioner of a specific jurisdiction is unlikely to be able to practice in other jurisdictions in terms of limited legal knowledge and practical experiences. Although these lawyers possess in-depth and comprehensive legal knowledge and experiences, law makers are undeniably reluctant to give more freedom of labour movement to foreign lawyers in their own jurisdiction.
One of the five features to develop AEC as "common or integrated market" is to ensure free movement of skilled labours from one member state to another [1] by developing further the current mechanism of mutual recognition arrangement of professional qualifications (MRA). These MRAs covers the following professions: architect, engineer, doctor, dentist, nurse, accountant, and surveyor.[2] According to Bangkokpost, the AEC would encourage the free flow of skilled labour in eight professions, including the current seven professions plus tourism industry.[3]
Why not lawyers?
As a kind of skilled labor, law practitioners seem not to draw enough public attention even though in a reality, many of local law firms and practitioner has expanded business beyond their territorial border, hoping to offer legal services in other Asean member states. In Vietnam, it was reported that Rajah & Tann, ZICO, DFDL Mekong, Kelvin Chia Partnership, Tilleke & Gibbins, Khattawong…have been operating its offices in Vietnam (including Ho Chi Minh city and Hanoi city). Can lawyers play an equal role as other profession on the inauguration day of AEC? Within the European Union (EU), in the context of free movement of skilled labour, lawyers established in one EU member state are able to offer their services in another.[4]
Looking back to the past, it took a long time for the European Union member states to agree on the mutual recognition of professional qualifications in the intended profession, including lawyers. Thus, if the AEC is on the same track, Asean lawyers will undoubtedly gain an equal treatment as other professions.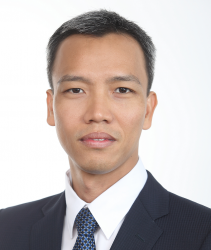 Latest posts by Bui Tien Long (Rudy)
(see all)