Corporate legal department, although being regarded as the back office of a company, is situated as a bridge between the company's management and other functional departments. Placing growing importance of corporate law department under the management shows that the company could unceasingly keep everything under control and mitigate foreseen risks.
Impactful relationships
Traditionally, lawyers are frequently invited for dispute resolution, or worse, kept out entirely, instead of acting as strategic advisors because of a poorly structured legal department. It is very difficult for a corporate legal department to provide preventive advice to an organization that communicates only on a crisis basis. Thus, the ideal structure of the legal department should enables the clients/companies to intuitively understand "who is who" in the legal department.
Decentralization v. Centralization
In a decentralized legal department, a lawyer situated in a business unit would report to both the senior executive of the business unit and the general counsel. This is also true for global companies. In contrast, corporate legal departments in highly centralized companies can make effective use of traditional organizational structures in which the general counsel reports to the CEO and all the members of the legal department report, through supervisory personnel, into the general counsel's office. This can be a traditional layered hierarchy with a layer of supervisory middle management. In a corporate culture where middle management was not needed (flat management), the flat legal department is wise to avoid managers and focus its limited staff on active practitioners.
Managing relationships with outside counsel
Most law firms treat general counsel and its legal staff (rather than the business executives) as the "client", but it is critical for both inside and outside lawyers to remember that the only real client is the company. Clients' desires are that both inside and outside counsel would be able to deliver professionalism, responsiveness, efficiency, and cost-effective legal service. Thus, ownership of the client relationship must be mutual, not mutually exclusive.
The owners and executives of some companies, especially in start-ups and small companies, may personally select outside counsels. It also occurs in large and long-standing companies where the outside counsel relationships pre-date the current general counsel or the in-house staff. In these cases, the executives may feel comfortable with their outside counsel and do not want to change the relationship. In other cases, outside lawyers or firms are selected based on historic success in critical litigation or transactions, other than personal relationships or an individual's or firm's reputation.
Specific cases
In the event that in-house counsel simply retain outside counsel to advise them on legal issues, an outside counsel that is working directly with the client adds a little value to the assigned legal work.
In complex M&A transactions or large litigation, in-house and outside counsel typically work side-by-side to facilitate various aspects of the deal or case (conducting due diligence, negotiating transaction documents with seller or buyer side, pre-merger and post-merger notification, etc.). In these circumstances, one member of the team, an in-house counsel or outside counsel, could manages the overall project.
Diversity is needed
Engaging specific outside counsels for a long time can create serious professional concerns. There are some cases that the wrong lawyers or law firm are handling projects or they are too costly. As a result, general counsel are frustrated that they cannot control the economics of the relationship.
Furthermore, outside counsels may keep inside counsels out of the decision loop as they are so intimate with the executives. Sometimes, two lawyers are not better than one. In addition to the expense of an internal legal department, the corporate legal department find themselves paying outside counsel for the same advice.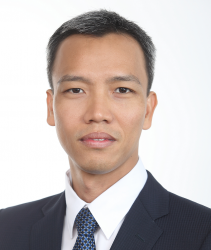 Latest posts by Bui Tien Long (Rudy)
(see all)