In the previous article titled "Whether technology actually makes the lawyer lose their jobs?", the author discussed the impact of technology on the legal profession. This article continues to address how the "liberalization" of legal profession affect lawyers.
Is liberalization of legal profession inevitable?
The liberalization of the legal profession is intended to allow non-lawyers to provide legal services. In some countries, the legal profession has been liberalized in providing legal services, thereby basically changing the legal profession and impacting the legal market. In England and Wales, for example, the Legal Services Act 2007 allows individuals who are not lawyers to register enterprises providing legal services and become owners of law firms (ABS-Alternative Business Structure). In addition, the Canadian Bar Association mentioned the liberalization in their report, titled "Transforming in providing legal services in Canada" in 2014.
Such countries believe that the liberalization of the legal profession would allow non-lawyers with different skills and experiences to work together to meet their clients' legal needs and improve their access to those legal services. Besides, the elimination of anti-competition in the legal services market contributes to promoting an innovative and creative environment in providing legal services, meeting clients' needs at affordable costs. Clients may gain more of economic benefits and law firms would increase competitive advantages. However, the liberalization of providing legal services would be rigidly controlled in order to prevent negative effects on social structure and prestige of legal profession. In particular case of the UK, there are some legal fields that allow only those who are lawyers to provide legal services, such as court proceedings, representation services of real estate transactions. Meanwhile, in the US, the American Bar Association Model Rules of Professional Conduct regulates which acts are allowed and prohibited, and therefore, U.S. law firms have to adjust their business models in accordance with these regulations.
Who is a trouble maker?
In Vietnam, before the issuance of the Law on Lawyers 2006, conditions for practicing law are not strictly regulated and non-lawyers are allowed to provide some legal services. This hindered central management of legal profession, as well as reduced the prestige of law-practicing individuals and organizations, leading to social disorders and affecting people's rights. After the Law on Lawyers 2006 took effect, only licensed lawyers are allowed to provide legal services.
Recently, according to the Official Letter No. 3493/SKHDT-DKKD issued by the Ho Chi Minh City Department of Planning and Investment (DPI) dated 17 May 2019, a real estate company is entitled to engage in "legal representation and consultancy". Whether non-lawyers are entitled to provide "legal representation and consultancy" under the Law on Lawyer? This issue has not been clarified yet due to various opinions. According to Article 3 of the Law on Enterprise 2014, "if specialized laws contain regulations on establishment, organization, restructuring, dissolution, and relevant activities of enterprises, such regulations shall be applied". In accordance with the Decision No. 27/2018/QD-TTg where the legal representation and consultancy activities are widely described. In the spirit of this Decision, the conditions for performing this business are very simple, which only requires sufficient behavioral capacity and unprohibited acts. To clarify this issue, the Ministry of Justice issued the Official Letter No. 177/BC-BTP dated 10 July 2019, affirming that legal consultancy and legal services activities must be registered at the Department of Justice in accordance with the Law on Lawyers. In other words, only licensed lawyers are allowed to provide legal representation and consultancy services.
Is it true for Vietnamese lawyers?
Having an objective look at this issue and in accordance with the general development trend, we should consider the expansion and the liberalization in providing legal services in the near future. There is no doubt that liberalizing the lawyer profession will reduce a great deal of works that the lawyers handles and demand for legal works. Nevertheless, this change will also create more jobs for legal service providers who are non-lawyers. In addition, the right to access legal services at an affordable cost will become easier for individuals and organizations in need. Finally, it also stimulates changes in law firms, focusing more deeply on new area of practice that require extensive skills and experiences of lawyers, and creating new area of practice and their own competitive advantages.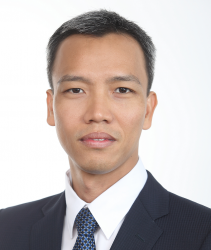 Latest posts by Bui Tien Long (Rudy)
(see all)