Vietnam State Securities Commission emphasizes that adoption and maintenance of adequate information disclosure controls and procedures should be made available and taken routinely.
Information disclosure is regulated under Chapter VIII of the Law on Securities no. 70/2006/QH11, amended on 26 November 2019 and effective as of 1 January 2021 ("Law on Securities 2019"). However, detailed implementation of information disclosure has remained unchanged under Circular no. 155/2015/TT-BTC dated 6 October 2015.
Who is to disclose information?
Information disclosure is mandatory by subjects participating in securities market in Vietnam, as follows:
a) Group 1:
i) Public companies;
ii) Organizations that publicly offer corporate bonds;
iii) Organizations that have corporate bonds listed; and
iv) Securities companies, fund management companies, branches of foreign securities companies and foreign fund management companies in Vietnam.
b) Group 2: Major/founding/group shareholders, corporate insiders
i) Major shareholders, groups of related persons holding at least 5% of voting shares of a public company; investors and groups of related persons holding at least 5% of fund certificates of a closed-end fund;
ii) Founding shareholders during transfer restriction of a public company or public investment company;
iii) Corporate insiders of public companies, public funds, public investment companies, and their related persons; and
iv) Groups of related foreign investors holding at least 5% of voting shares of an issuer or at least 5% of fund certificates of a closed-end fund.
c) Group 3: Vietnam Stock Exchange ("VSE") and its subsidiaries, Vietnam Securities Depository ("VSD").
Types of disclosed information
(a) Periodical information must be publicly disclosed in a permitted period: periodical audited financial statements; annual reports; company administration reports; decisions of annual general meetings of shareholders.
(b) Extraordinary information must be publicly disclosed within 24 hours:
 Company's bank account is frozen or unfrozen; business suspension; amendment, revocation or suspension of business license
 Decision of extraordinary general meetings of shareholders
 Repurchase company's shares, date of exercising right of bondholder, date of conversion of convertible bonds into shares; decisions relevant to the offering and issuance of securities
 Reorganization or dissolution; strategies, medium-term development plans and annual business plans of the company; establishment, dissolution of subsidiaries and associate companies; any transaction that turns a company into a subsidiary or associate company or vice versa; establishment and closure of branches or representative offices;
 Change of accounting period, accounting policies; retroactive adjustments to financial statements; qualified opinions of the audit organization in the financial statement; selection or change of an audit company;
 Changes or addition of internal actors;
 Buy or sell assets or any transaction whose value exceeds 15% of total asset of the company according to the latest audited annual financial statement or latest examined biannual financial statement;
 Decisions on imposition of penalties for tax offences, effective court judgments or decisions that affect the company's operation; the court's notice of receipt of the company's bankruptcy petition;
 Any charge against the company or its corporate insider;
 Approval or cancellation of listing at a foreign stock exchange.
(c) Information disclosure at the request of State Securities Commission ("SSC"), VSE and its subsidiaries in some special events such as any event that seriously affect lawful interests of investors, or there is information about the company that significantly affects the securities prices that has to be verified.
Means of information disclosure
Information must be disclosed on one of the following channels:
a) Website of disclosers;
b) Information disclosure system of State Securities Commission (SCMS)
c) Website of Stock Exchange (CIMS – HNX)
d) Website of VSD;
e) Other public media means.
Some subjects shall publicly disclose information to the National Financial Supervisory Commission. The information must be publicly simultaneously disclosed to those means, and the obligators will then courier the hard copies of the documents containing the relevant information to those agents. In short, the disclosure information on stock exchange in Vietnam is entirely dispersed. At the same time, the obligators must make public disclosure of the same information in different tools to different agents.
Sufficiency, accuracy and punctuality of disclosed information
In general, the information disclosure must be sufficient, accurate, and punctual. The suspension of information disclosure can be executed due to force majeure, but the obligators must report and explain the reasons to SSC, Stock Exchanges. Those who fail to make public disclosures are subject to administrative penalties, including warning, cease-and-desist orders, injunctions and/or civil monetary penalties, remedial measures.
The interested parties to information disclosure should adopt and maintain adequate disclosure procedures and controls. Especially, as information disclosure is a burden duty of a publicly traded company, so it should authorize a corporate secretary or corporate of board of directors or a company's administrator in charge.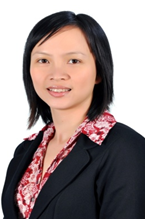 Latest posts by Hien Bui Thi
(see all)