Going global is to enter new foreign markets to expand business and look for new opportunities, which is very expensive. Picking the right method would help reduce a lot risks and build long-standing position in foreign markets.
Selling Into Foreign Markets
Selling products and services into foreign markets requires careful consideration of the potential risks and difficulties, as well as an understanding of the marketplace itself.
Each foreign market has its own unique cultural, business practices and hidden risks, many of which can be very different from country to country in every aspects, such as political instability, local labor issues, and sudden changes in economic conditions. Thus, any strategic relationship with a foreign business partner for the distribution of the manufacturer's products and services carries with it substantial legal risks, particularly if the manufacturer is forced to terminate the relationship in the future.
Entering New Foreign Markets
There are a variety of methods which can be used to begin selling products and services into a new foreign market. Among them are the following:
a) Direct sales from the manufacturer to customers in a foreign country;
b) Direct sales from the manufacturer in the United States, but with the assistance of the manufacturer's own foreign-based sales office;
c) Joint ventures involving the manufacturer and one or more business partners in the foreign country;
d) Branches or subsidiaries in which the manufacturer establishes a facility in the foreign country in order to manufacture products or repackage products which have already been manufactured for sale in the country; and
e) Indirect sales through a local representative in the foreign country, such as an agent or a distributor.
Each of the alternatives has its own unique advantages and disadvantages. For example, direct sales into a foreign country is a relatively low cost method of exporting; however, it may be difficult for the manufacturer to achieve the desired level of sales activity without being present in the country or, at the very least, having a local representative to assist in marketing and servicing the products.
On the other hand, establishment of a branch or subsidiary allows the manufacturer to deal directly with the customer base and control marketing and distribution in the foreign country. Unfortunately, branches and subsidiaries can be quite costly and may be no more successful than a plan of direct sales, since the manufacturer be unable to achieve any success without collaborating with a local partner. Accordingly, joint ventures, which are described in another chapter, and sales agent and distribution arrangements are probably the most popular strategies for foreign market entry.
Choosing the right method for entering foreign markets requires a careful approach of rendering local advisors during the negotiation and contract drafting stage.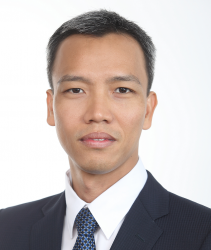 Latest posts by Bui Tien Long (Rudy)
(see all)