Localizing legal work is needed to maintain quality of service and communications between local lawyers and multination company's subsidiaries in local markets. But selecting local lawyers requires practice and business considerations.
The ultimate goal of selecting and retaining international counsel is to achieve the client's legal and business objectives. But success is subject to the selection and ongoing management of such counsel to achieve the desired business objectives.
Practice consideration
Selecting international counsel is based on a number of important elements:
a) nature of the local forum relative to the need for local counsel dealing effectively with local government agencies and/or elected officials;
b) knowledge of local laws and substantive experience of the retained counsel;
a) nature and extent of the retained counsel's local relationships;
b) any ethical concerns or conflicts regarding the retained counsel;
c) potential conflicts arising between the client and its international subsidiaries;
d) retained counsel's language skills, knowledge of foreign laws and practices;
e) selected counsel's ability to communicate effectively and freely with the client in foreign countries.
Corporate legal department is usually charged with selecting outside counsel to ensure objectivity in the selection process and retention of the proper attorney. In the meantime, corporate legal department should welcome suggestions and advice from its business people and its domestic outside counsel, but they should make the final decision regarding the choice of outside international counsel.
How to retain foreign counsels
Each of the following methods has its drawbacks and benefits, which should be carefully overlooked to ensure the best counsel available for the particular matters:
a) utilizing the foreign office of a foreign firm which the client may or may not already retain;
b) using a global alliance of regional law firms which join together to expand the scope of their geographic coverage; and
c) seeking to directly identify counsel through word-of-mouth and self-executing research.
• contacting local bar associations or association of corporate counsel that have international sections whose members specialize in international work or are located overseas.
• searching for international law directories available on the Internet.
• contacting trade associations for the client's business or industry.
• contacting the general counsel of large corporations in the relevant jurisdiction to obtain recommendations.
• contacting the local branch of the client's accounting firm or any of the local offices of the accounting firms.
• contacting the World Bank or the United Nations and its affiliates that may also be able to provide recommendations for local counsel.
Selection criteria
In seeking to identify competent local international counsel, the client must pay close attention to a number of substantive and practical considerations.
Substantive consideration
a) prospective attorney's knowledge of local law and relevant experience;
b) attorney's local relaationships in countries or matters where they are important; and
c) attorney's references serve as an important means of verifying the client's initial findings.
Practical considerations
a) timeliness, responsiveness, practical expertise, such as language skills and the knowledge of applicable foreign law and customs;
b) ethical conflicts and concerns on the attorney-client relationship; and
c) local communications infrastructure.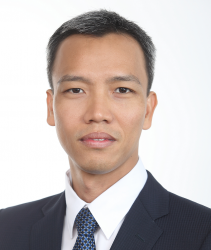 Latest posts by Bui Tien Long (Rudy)
(see all)