According to Vietnam's Schedule of Commitment in the WTO and Article 13.2 Law on Cinematography 2006 (amended in 2009), a foreign investor is permitted to invest in film production in the following form:
(i) Business Cooperation Contract; or
(ii) A joint venture between a Vietnamese party and a foreign party in which the foreign party holds up to 51% of authorized registered capital of the joint venture.
Besides, please note that after a joint venture company is established, it must obtain a Certificate of full satisfaction of business conditions and meet the following requirements under Article 14.2 Law on Cinematography:
(i) Having the legal capital requirement of VND200,000,000 (two hundred million Vietnam Dong); and
(ii) Having Director or General Director who is able to manage, run a film production company under Enterprise Law; and possess professional capability and practical experience in cinematographic activities.
Under Vietnamese law, in doing the film production, there two options to take into account:
Option 1: a foreign party and Vietnamese party directly set up a joint venture company by first obtaining Investment Registration Certificate to execute the project, and then Enterprise Registration Certificate for the Company in which the foreign party holds 51% of the contribution capital of the joint venture company. Once operating the film production company, it is required to obtain Certificate of full satisfaction of film production business conditions.
Option 2: the foreign party purchases 51% of the charter capital of the local company which have obtained Certificate of full satisfaction of film production business conditions. As the foreign party becomes the equity shareholder of the local company, it would continue to operate film production.
It is commonplace that the Option is more 2 for the following benefits: (i) foreign party is not required to provide evidence of financial capability; (ii) there is no IRC following share acquisition of the company; and (iii) time-limit for setting up a local company is less time-consuming as opposed to Option 2.
Further advice on this matter are recommended by consulting with specialized counsel.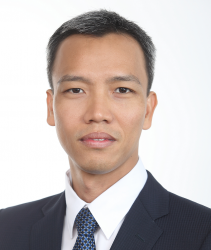 Latest posts by Bui Tien Long (Rudy)
(see all)