In emerging markets, Vietnam has been ranked one of the most attractive destination for foreign direct investment. In addition to the development of industrial and economic zones, the government has continued to pave the way for special economic zones, which are newly modern zones associated with special and different rules of business compared to the rest of the country.
Recently, during the official visit to Phu Quoc Island, Deputy Prime Minister Vu Van Ninh called for in-depth study by scientist with a view to turning Phu Quoc into a special economic zone. [1] In addition, a few areas of Quang Ninh province in the north of Vietnam were said to be under feasibility study supported by China Center for Special Economic Zones Research-Key Research Institute of Humanities and Social Science for establishment of special economic zones in future.[2]
Why does Vietnam need to take on special economic zones?
According to Head of the Ministry's Economic Zones Management Department Vu Dai Thang, as of early this year, Vietnam has 280 established industrial and export processing zones which had drawn above 64.8 billion USD in foreign direct investment (FDI)[3]. However, there has been no special economic zones with international standard, and that all the existing economic zones established up to now are merely industrial zones in association with many limitations.[4] Furthermore, GDP is down compared to prior 2008 financial crisis and competitive advantages of Vietnam market has been lessened if the government could not prompt new strategies of economic reform program.
There is no universal definition
Recalling the Shenzhen story, thirty years ago, the Chinese government turned an underdeveloped small village into a special economic which then made big leaps in its development and become example of new modern zones. The size of Shenzhen model is more than 1000 hectares which is designed for multiuse and served for enterprises and people inside the zone, domestic and export purposes. Although there is no universal definition of SEZ, "SEZs can be broadly defined as demarcated geographic areas contained within a country's national boundaries where the rules of business are different from those that prevail in the national territory."[5]
What is Vietnam looking for?
All kinds of SEZ vary according to name and form, which may comprise a wide range of modern free zone types worldwide, including: [6]
a) Free trade zones (FTZs; also known as commercial free zones) are fenced-in, duty-free areas, offering warehousing, storage, and distribution facilities for trade, transshipment, and re-export operations.
b) Export processing zones are industrial estates aimed primarily at foreign markets. Hybrid EPZs are typically sub-divided into a general zone open to all industries and a separate EPZ area reserved for export-oriented, EPZ-registered enterprises.
c) Enterprise zones are intended to revitalize distressed urban or rural areas through the provision of tax incentives and financial grants.
d) Freeports typically encompass much larger areas. They accommodate all types of activities, including tourism and retail sales, permit on-site residence, and provide a broader set of incentives and benefits.
e) Single factory EPZ schemes provide incentives to individual enterprises regardless of location; factories do not have to locate within a designated zone to receive incentives and privileges.
f) Specialized zones include science/technology parks, petrochemical zones, logistics parks, airport-based zones, and so on.
By relying on the international standard and typical zones, Vietnam may pick up one of the zones to develop the two first special economic zones in Phu Quoc Island and Quang Ninh Province or Vietnam will mix up and create new types of special economic zones on its own. To that end, the on-going feasibility study has been on the agenda and should be prioritized in the coming time in the hope of building SEZs to attract more FDI and boost the economy.
To date, there have been 7th amendments to Draft Law on Special Economic Zones [7]. In April 2019, the Prime Minister instructed to build the unified law on Special Economic Zones, instead of having the law defer to three special economic zones: Phu Quoc (Kien Giang), North Van Phong (Quang Ninh), Van Don (Khanh Hoa). [8]
[1] http://english.vov.vn/Economy/Phu-Quoc-urged-to-become-a-special-economic-zone/264947.vov
[2] http://www.ccsezr.org/enews/news_detail.php?newsid=3019
[3]http://www.khucongnghiep.com.vn/en/trends/tabid/125/articleType/ArticleView/articleId/771/Investors-eye-up-industry-potential.aspx
[4] http://english.vietnamnet.vn/fms/business/26165/building-special-economic-zone—the-inconclusive-itinerary.html
[5] Thomas Farole, Special Economic Zone Progress, emerging challenging and future directions, p.3
[6] FIAS, Special Economic Zone, Performance, Lesson Learned and Implication for zone development, p.3
[7]http://duthaoonline.quochoi.vn/DuThao/Lists/DT_DUTHAO_LUAT/View_Detail.aspx?ItemID=1319&TabIndex=1&LanID=1513
[8] https://ndh.vn/thoi-su/chinh-ly-luat-on-vi-hanh-chinh-kinh-te-ac-biet-khong-gan-voi-3-ac-khu-1245495.html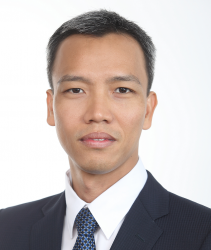 Latest posts by Bui Tien Long (Rudy)
(see all)