An employer should develop an employee handbook to cover employment issues, which can help an employer fend off a trade union's organizing drives and employment authority's challenges.
Introduction
It is noted that employee handbook could be different from corporate policies and procedures manuals. An employee handbook, on the other hand, is a document that introduces employees to the organization and familiarizes them with the guidelines and benefits that affect the employment relationship. A corporate policies and procedures manual (so-called corporate code of conduct) is a document that presents all the organization's policies, its procedures to implement those policies, and the organization's forms to be used for specific personnel transactions.
Is a handbook a contract?
One example is where an employer establishes some type of disciplinary procedure in its handbook, usually involving various steps or stages, and, in a particular case, those steps were not followed or registered with the employment authority. The employee then argues that the employaee's handbook is a contract and the employer breached it by not following its disciplinary provisions.
It is recommended that all employee handbooks should be reviewed by counsel to ensure that the appropriate disclaimers are included and that, to the extent that is possible, there is nothing in the handbook that could be construed as creating a contractual obligation.
Compliance with the law
Vietnamese Labour Code requires employers employing ten (10) or more employees
to make available employee handbook (internal labour rules – ILR) in writing. In addition, employers must inform employees, in a written communication or by public posting, about availability of ILR, which will be posted at necessary locations in the workplace.
Topics to be covered
Under Vietnamese Labour Code, the content of ILR should contain the following subjects:
a) working hours and rest breaks;
b) order in the workplace;
c) occupational safety and hygiene in the workplace;
d) protection of assets, business secrets and confidentiality of technology and of intellectual property of the employer; and
e) conduct by employees constituting a breach of labour discipline and penalties imposed for those breaches, and liability for damage.
The other contents of ILRs must not be contrary to the Labour Code or other relevant laws.
In practice, the subjects addressed in employee handbooks vary from organization to organization and industry to industry. Approximately 45 subjects routinely appear in employee handbooks. This list may, of course, be lengthened or shortened to meet the needs of the individual company. Further, topics should be added or deleted by consulting the opinion of the organization representing the labour collective at the grassroots level.
Introductory Section
Introduction
Welcoming Statement
Statement about the Company's History
Employment Policies
Equal Employment Opportunity
Medical Examinations
Employment of Relatives
Orientation Program
Job Posting
Personnel Files
Life Threatening Illnesses
Nondiscrimination Against and Accommodation of Individuals with Disabilities
Compensation Policies
Classifications of Employment
Work Hours
Recording Work Hours
Regular Pay Procedures
Overtime Pay Procedures
Salary Administration Program
Performance Reviews
Time-Off Benefits
Family Leave
Medical Leaves of Absence (including Pregnancy Disability Leave)
Personal Leaves of Absence
Military Leaves of Absence
Bereavement
Jury and Witness Duty Leave
Vacations
Holidays
Personal Days and Sick Days
Salary Continuation
Group Health and Related Benefits
Hospitalization Benefits
Basic Surgical and Major Medical Insurance
Dental Insurance
Life Insurance
Short-Term Disability Insurance
Long-Term Disability Insurance
Workers' Compensation Insurance
Continuing or Converting Group Health Insurance Coverage
Retirement Benefits
Employee Assistance Program
Educational Assistance Plan
Employee Conduct
Personal Appearance and Demeanor
Absenteeism and Tardiness
Guidelines for Appropriate Conduct
Complaint Resolution Procedure
Confidentiality of Information
Workplace Searches
Electronic and Telephonic Communications
Solicitations/Distribution of Literature
Bulletin Boards
Employee Committees
Smoking
Drug-Free Workplace
Safety and Health
Workplace Violence
Taping/Eavesdropping on Conversations
Termination of Employment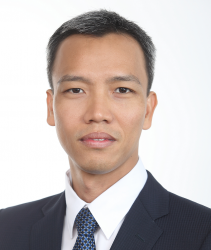 Latest posts by Bui Tien Long (Rudy)
(see all)