The word 'advertising' is to highlight the multiple uses. One sees 'advertising' as an instrument, an economic tool, used in marketing. The other sees 'advertising' as a sociocultural institution, focusing on the tasks of 'persuading' 'educating' and socialising consumers. Advertising is also considered as one form of cultural and social communication.
Advertising agencies, have developed to help manage and mediate relationships between producers and consumers. Advertising agencies market their services as effective communicators to their potential clients, advertisers, which might include various service providers, brand owners and media companies, retailers, charities and manufacturing companies. People working in advertising are often classified among the 'new cultural intermediaries' – those drawn to work outside more traditional professions and who pursue careers which reward their disposition towards creative and symbolic communication.
As society continues to evolve into the need for instant information, the laws of advertising will, in a certain respect, be left behind. "Advertising law" is the general coverage, while depending on the industry involved, specialized areas of law addressing compliance issues may be more narrowly focused. The rules of television, radio, and print media have been around for years, but the rules of the internet and emerging technologies and other electronic or telephony delivery are still under ongoing development. As such, there is no one size fits all approach that can be applied to a given corporation or advertising agencies and the way it advertises its products or services.
Most of the legal issues that any counsel will surface:
• truthful and honest of an advertisement;
• copyright/publicity ;
• status of the product advertised;
• trademarks warranties;
• safety and/or product liability;
• advertisement directed to children;
• advertisement used on the Internet and appear on the company's Web site or other sites;
• promotional advertising;
• advertising the price of the product;
• specific guidelines on the advertisement.
For instance, advertisers are increasingly turning to text messaging. Depending on how the campaign is distributed, text messages can violate consumer protection act and regarded as SPAM issues. Further, the use of the Internet provides a cost-effective medium to advertise products and services. For successful Internet advertisers, it also means constant monitoring to ensure that your intellectual property is not being used improperly. If misuse is found, and frankly such relatively common, then enforcement becomes a vital issue.
It is the fact that the subject of advertising law tends to raise more questions than it answers. Engaging a specialized lawyer is necessary to map the legal areas applicable to advertising agencies and companies, and to pinpoint industry-specific rules and regulations.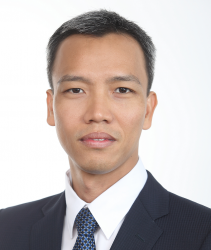 Latest posts by Bui Tien Long (Rudy)
(see all)