HCMC – This morning, June 8, the National Assembly of Vietnam ratified the International Labor Organization's (ILO) Convention No. 105 on the abolition of forced labor, the Vietnam News Agency reported.
With nearly 95% of National Assembly delegates voting yes to the ratification of the ILO Convention No. 105, Vietnam proved its commitment to suppressing any form of forced or compulsory labor.
Corrine Vargha, director of the International Labor Standards Department at ILO, said the ratification of Convention No. 105 would help Vietnam effectively implement the United Nations' Sustainable Development Goals at a national level, especially target no. 8.7 on eradicating forced labor, modern slavery and human trafficking.
According to the ILO, forced labor refers to situations in which persons are coerced to work through the use of violence or intimidation or by more subtle means such as accumulated debt, retention of identity papers or threats of denunciation to immigration authorities.
Convention 105 on the abolition of forced labor was adopted by the ILO in Geneva, Switzerland, on June 25, 1957. It is one of the two ILO conventions against forced labor, along with Convention 29, which Vietnam joined in 2007.
The ILO's eight core conventions, including Convention 105, under the fundamental principles and rights at work, have become a central part of the new generation of free trade agreements, including the Comprehensive and Progressive Agreement for Trans-Pacific Partnership and the EU-Vietnam Free Trade Agreement as well as most of the corporate social responsibility policies of multi-national enterprises.
Convention 105 is the seventh fundamental convention Vietnam has ratified, besides Convention 29 on forced labor, Conventions 100 and 111 on non-discrimination, Conventions 138 and 182 on child labor and Convention 98 on the right to organize and collective bargaining.
Convention 87 on the freedom of association and protection of the right to organize is the only fundamental convention left, with the Vietnamese Government planning to ratify it in 2023.
ILO's data in 2017 showed that of the 24.9 million victims of forced labor around the world, 16 million people were exploited in the private sector such as domestic work, construction or agriculture, 4.8 million people in forced sexual exploitation and four million people in forced labor imposed by the state authorities.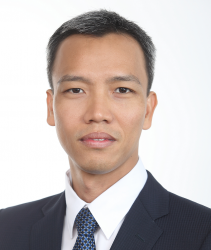 Latest posts by Bùi Tiến Long
(see all)